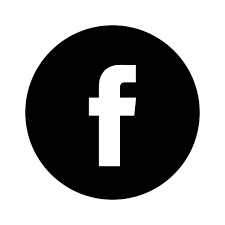 Welcome to ADZ K9S 
ADZK9S's award winning customer service and Relationship based/positive reinforcement training methods have been developed by Doron Zohar. With over 15 years of training experience, Doron was born and raised in Israel where incorporating discipline and communication is instilled from an early age and known to produce results in the most time efficient manner.

ADZ K9S training methods are quickly becoming an industry standard and is attracting dog owners from all over the country to train in our facilities and enrolling their dogs in our board and train program.
Our guaranteed board and train program consists of one – five weeks. We train the dog throughout the week and incorporate the owners into the program to ensure communication with their dog is as clear as possible. We break the training up to cover at least three – four tasks a week and spend as much time as needed to produce the results that have made ADZ K9S a house hold name. We update each client with videos and progress reports. Upon pickup you will be equipped with everything you need to continue our OFF LEASH training methods. All gear will be demonstrated for you to better understand how it's used correctly. Throughout the years we've teamed up with some of the greatest dog training gear manufactures and we are proud to have our very own line of products.
With Doron's Israeli tactical style training, we are the first point of contact  to advance K9s and handlers in their training. Our program improves the on/off leash training and enables handlers to proficiently work their dogs with positive control. In addition, be completely off leash and retain full control over the dog and/ or a fire arm during deployments with proper communication while developing situation awareness through training.
Follow us on instagram @ADZK9S_advancecaninesolutions
Facebook @Doron Zohar ADZ Canines
OUR JOURNEY 
I created this business based on faith and love. I left my full time career to finally live out my purpose in life which is to work with dogs and love on them the way they deserve to be loved and respected.
ADZ K9S offers a broad range of services including dog training, boarding, wellness program, personal protection dogs and product sales in a safe and clean facility catered to medium and large breeds. Our mission is to share and educate people about dog behavior, the misconception of aggression vs lack of leadership which result in fearful aggression, their role in the pack and what the dog is looking for.
We do this with our transformative powers to communicate and engage with dogs and their ability to receive and act on first command thanks to proper positive reinforcement and positive marking.
Biggest part about what we do at ADZ K9S is customer service experience. From the initial contact whether it be training, boarding to purchasing one of our personal protection dogs. The level of consistency with service is like no other. Both our training and dog purchase come with a guarantee and backed by our award winning customer service! 
Our hearts have led us to share this knowledge and gift by building a community and extending our vision and including the knowledge and products we sell thanks to companies we have partnered up with.  
Our online store is catered to serve all  breeds and features our favorite gear and gear we use on a daily basis during our training programs.
We are grateful in every aspect of running this business with the utmost integrity in ensuring a worry free experience for both you and your dog.